Llanmadoc Cross Country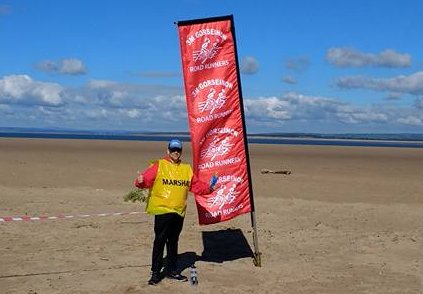 Every year our club organises the beautiful Llanmadoc cross country race, part of the long-running West Glam League.
The event brings all the club members together for a variety of jobs, including marshalling, timekeeping, and running the all-important cake stall. And, of course, we entered teams in the race as well!
The event proved very successful again, with over 250 entrants, and the event ran like clockwork. There was a strong headwind along the beach on the way back, but everyone seemed to enjoy the race.
Thanks to Paul for the photo.