Training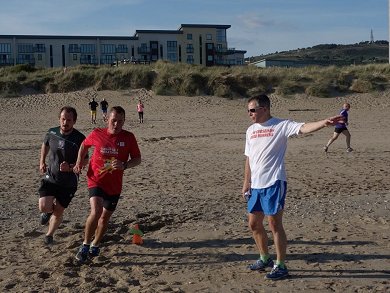 Our normal training night is a Wednesday evening. We meet at 6:15pm to warm-up before starting our session. The session is usually finished by 7.30 (when many of us shower and retire to the nearest bar for a well earned drink). Each week, our coaches aim to provide a session that is challenging for our more able / experienced runners but also sufficiently flexible to allow our less able / inexperienced members to partake fully in the session.
Although our primary training centre is Garden Village FC (Gorseinon), to provide our club members with a varied set of training sessions we will often take advantage of other locations, including the Swansea University track for winter sessions.
Strava
Many of our runners are on Strava. You can see there their latest activities
here.
Run Britain
You can see our runners' Run Britain rankings
here.
Training Schedule
Date
Who?
What?
Where?
Directions to
meeting point
1st Aug
Paul / Linda
Hills
Penllergaer Woods
Lezzet Cafe Car Park
8th Aug
Ian A
Speed on grass
Garden Village AFC
Garden Village AFC
15th Aug
Dewi / Alyson
Hills
Singleton Park
Sketty Lane Pavilion
22nd Aug
Gareth / Ian B
Speed
Bynea Cycle Path
Lewis Arms, Bynea
29th Aug
Elfed
Grand Prix #7
Ynystawe Cycle Path
Ynystawe Cricket Club
5th Sept
Paul / Linda
Speed
TBC
TBC
Training Locations Map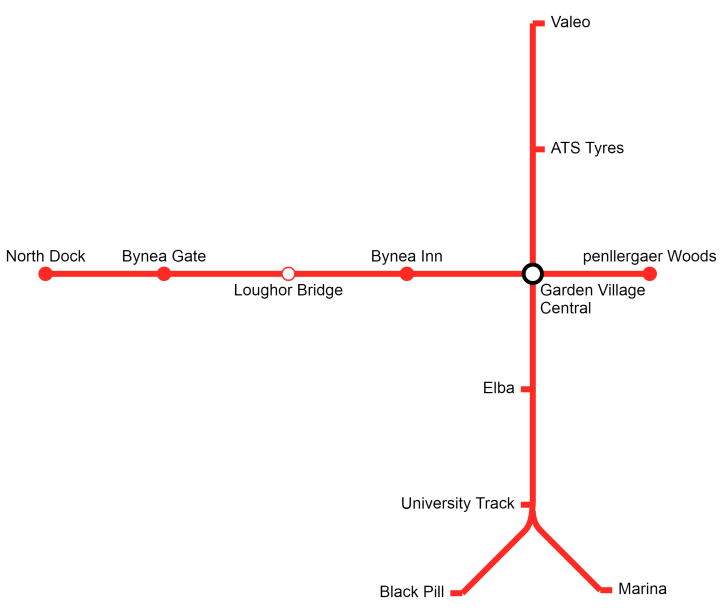 Training Tips
A regular series of articles from head coach Dewi West.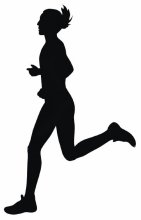 The Basics
The basic techniques for endurance running:
Tall posture with high hips.
Relaxed shoulders with efficient backwards driving arm action.
Rhythm guides optimal speed and efficiency.
Foot lands naturally underneath the centre of mass, moving down and backwards.
Mobility Drills
Mobility exercises stimulate the main muscles we use to run and need to be 'woken up' before any workout.
The hips for example, are not just important for running strength. Increased mobility and therefore strength, could help avoid issues in later life. How many people do you know who have had a hip replacement?
The following mobility exercises will help your running and your lifestyle.
1. Hip flexor reach

2. Spiderman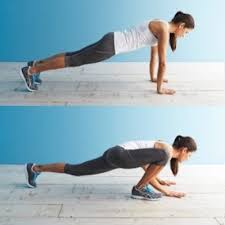 3. Trunk Rotation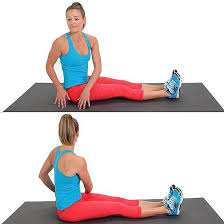 4. Hip Flexor Swings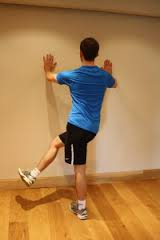 5. Glute Swings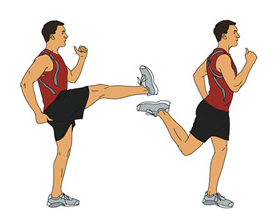 Cooper Test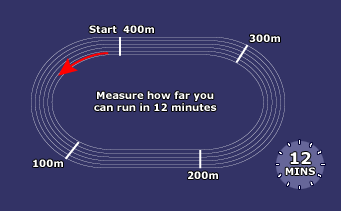 The aim of the Cooper test is to run as far as possible in 12 minutes. The distance covered will then give an estimate of your level of fitness. The test is good to monitor the development of your fitness. It is not designed to compare yourself with others. Instead, use it to measure your own progress.
The test is used by coaches to help work out whether training sessions with the athlete are working properly. It can also allow coaches to find weaknesses in their athletes and measure their improvement.
Back to top
2015-2016
2016-2017
2017-18
Nov
Dec
Jan
Feb
Nov
Jan
Mar
Nov
Jan
Mar
Julie Archer
2500
2575
2550
2475
Andrew Arran
2600
2750
2800
2650
2600
2810
2400
Cayo Arran
2750
2800
2850
3250
Mark Bamford
2950
2600
2950
2800
2720
2900
2600
David Barham
2000
2150
2400
2400
2425
2350
2000
Sarah Barham
2300
2400
2520
2550
2500
2475
2500
Steve Burton
2800
2900
2450
Steve Cable
2800
2925
2800
Rob Coffey
2800
2800
2850
2825
Ed Davies
2650
2740
2725
2800
2725
2800
James Davies
2550
2680
2750
2600
Julie Davies
1850
1900
1900
1850
1860
1700
1900
1900
1900
Mark Davies
2750
Mary Davies
2000
Sue Davies
2150
2200
2300
2400
2200
David Doherty
2500
2450
2550
2700
2575
Emma Doolan
2250
Karen Dunsgate
2150
Louise Eakins
2450
2350
2450
2275
Mark Eakins
2800
2850
2900
2600
Alfryn Easter
1850
2050
1950
2000
2100
1950
2050
2050
2025
1975
Lee Edwards
3050
3000
2900
Abbey Evans
2425
2575
Eiri Evans
2300
Mark Evans
2750
2770
2850
Nigel Evans
2950
3050
Del Eyre
2550
2200
2300
2260
Jacquie Fagan
2600
2850
Jonah Fage
3275
3175
Nathan Flear
3150
3250
3460
Chris Francis
3150
3100
3210
3275
Anthony Fox
2950
2850
Ffion George
2700
Dan Gilbert
2950
Mark Gosney
3050
3100
2950
3200
Ross Gribble
2900
2900
3000
Brian Griffiths
2400
Laura Hall
2200
2200
2200
2200
2150
2200
2250
2250
2250
Paul Harris
2750
2800
2850
2775
Alyson Heard
2700
2650
2700
Lynn Holmes
1950
2050
1950
2050
1950
2100
2175
2175
2200
Vicky Holmes
1850
2200
2200
2350
2330
2300
2375
2300
John Holohan
2100
2200
1950
2300
2270
2350
2250
2200
Kim Holohan
2300
2350
2300
2400
2400
2420
2475
2400
2375
2350
Jo Hughes-Dowdle
2100
2200
2125
2075
Laura Hughes-Dowdle
2200
2150
2275
2450
Christine Hurdidge
1900
2100
2150
2100
2130
2200
2175
2125
2125
Simon Hurford
2550
2700
Ceri Isaac
3000
3000
3050
3060
3200
3250
3275
3275
Charlie James
2550
2600
2700
Carwyn Jenkins
3000
Helen Jenkins
2150
2300
2325
2350
Natalie John
2375
Caroline Jones
2200
2220
2275
2250
Chris Jones
2230
2800
2690
2725
2850
2600
Aron Jones
3100
Leighton Jones
2450
2450
2350
2500
2430
2525
2550
2450
Meinir Jones
1900
2100
2200
2110
2200
Nerys Jones
2125
2225
Elfed Joseph
2450
2450
2530
2500
Nicola Julian
1850
1990
1900
1900
2000
1950
1975
1875
1950
Viv Kavanagh
2400
2550
2575
2575
Saran Lewis
2000
2050
Shereen Lisk
2400
2420
2500
Steve Lisk
2800
2950
Michelle Louisi-Thomas
2400
Brian Macbride
2600
Tim Macdermott
2375
Steve McClelland
2650
2550
2600
2700
2590
2700
2700
2600
2600
Paul McNeill
2700
Louise Miskell
2650
Caroline Morgan
2125
2125
Eurig Morgan
2350
2300
2450
2450
2400
2450
2400
Gareth Morgan
3200
Martin Nicholls
2100
Rick Nugent
2500
Lorna Nutter
2600
Linda Owens
1990
2150
2150
2300
2250
Gareth Parry
3025
3200
3000
3250
Ashley Pascoe
3150
Ross Poiner
2400
2700
2750
2750
2600
Mike Prasad
2600
2700
2800
2800
2810
2850
2750
2775
Mark Probert
2460
Delia Pudney
2140
2250
Sally Reid
2225
Linda Rees
2200
Paul Rees
2750
2640
Sandra Rees
1800
2150
2350
2330
2300
2375
2300
2200
Claire Reynolds
2600
2550
2675
2675
Diane Ridgeway
2300
2300
2250
John Sanderson
2550
2600
Caroline Sandles
2700
2700
2650
Rob Sandles
3050
2900
3050
Faye Sharpe
2150
2000
2210
2250
2225
2225
1500
Laura Sharpe
2650
2700
2675
Chris Simons
2800
2830
2950
3025
3000
Christina Smith
2600
2600
2590
2650
2600
2575
Gwen Smith
2350
2100
2450
2400
2375
2275
Gina Southam
2150
2200
2250
2230
2275
2200
2200
Louise Steer
2375
2350
Alice Sullivan
2200
2350
2400
2450
2575
2625
2600
Dai Sullivan
2500
Andrew Thomas
2850
2850
2900
2900
2925
Chris Timmins
2690
Sharon Trotman
2300
2400
2450
2520
2525
2525
2500
Si Vaughan
2750
Carl Vonk
2300
Jane Wallace
1800
1850
1720
1750
1800
1825
Phillip Wallace
2200
2070
2100
Linda Waller
1950
2000
1860
2000
2150
2075
2075
Dean Webster
3010
3175
2900
Richard Webster
2850
2900
2925
2900
2825
2800
Dewi West
2850
2900
2850
2900
2950
Geoff White
2400
2550
2450
2450
2300
2400
2050
Glyn Williams
1950
2025
2025
Lisa Williams
2550
2700
2670
2800
2700